YAMAHA Pick and Place Machine,YAMAHA SMT Mounter,YAMAHA SMT Pick and Place Machine,Pick Place Machine,YAMAHA Chip Mounter,YAMAHA Shooter,YAMAHA SMT Placement,YAMAHA Chip Placement,High Speed Chip Shooter,YAMAHA Chip Shooter,SMT Chip Shooter,YAMAHA SMT,YAMAHA SMT Machine,YAMAHA M10,YAMAHA M20,YAMAHA YSM20,YAMAHA YS12,YAMAHA YS12F,YAMAHA YS24,YAMAHA S20,YAMAHA YSM10,YAMAHA YS24X,YAMAHA YSM40,YAMAHA YSM20R,YAMAHA YSM40R,YAMAHA YC8,YAMAHA YG12F,YAMAHA YSM20WR,YAMAHA YSM20W,YAMAHA ∑-G5SⅡ,YAMAHA Σ-F8S,YAMAHA YG100.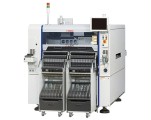 Model:YAMAHA YSM20R
Brief:
YAMAHA pick and place machine ysm20r World's fastest mounting speed in its class; 5% faster than the YSM20. Featuring a new wide-scan camera with improved component adaptability

Model:YAMAHA Chip Shooter YSM40R
Brief:
YAMAHA pick and place machine achieves revolutionary productivity of 200,000 CPH* giving it the world's fastest speed on a compact platform
Highest productivity in the world!
Flexible response for different production configurations!

Model:YAMAHA YS24X Pick and Place Machine
Brief:
YAMAHA Pick and Place Machine 54,000 CPH, Applicable PCB Max: (L 700 x W 460 mm), Components 0402 to 45 x 100mm

Model:YAMAHA Chip Mounter M10
Brief:
Hybrid Modular high speed Yamaha pick and place machine, Yamaha SMT pick and place machine, Yamaha chip mounter, Yamaha m10 pick and place, for smart phone production line.

Model:YAMAHA M20
Brief:
YAMAHA pick and place machine M20 applicable board size(with buffer unused): Min. L50 x W30mm to Max. L1,480 x W510mm, Placement speed (6 heads + 2 theta) Opt. Cond: 0.12sec/CHIP (30,000CPH), Placement accuracy A (μ+3σ):CHIP +/-0.040mm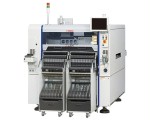 Model:YAMAHA YSM20
Brief:
Pick and Place Machine,YAMAHA Pick and Place Machine,YAMAHA SMT Mounter,YAMAHA SMT Pick and Place Machine,Pick Place Machine,YAMAHA Chip Mounter,YAMAHA Shooter,YAMAHA SMT Placement,YAMAHA Chip Placement,High Speed Chip Shooter,YAMAHA Chip Shooter,SMT Chip Shooter,YAMAHA SMT,YAMAHA SMT Machine

Model:YAMAHA YS12
Brief:
Yamaha pick and place machine applicable PCB: L510x~W460mm to L50x~W50mm, Applicable components: 0402(Metric base) to □32*mm components*1 *Correspondence since Jan., 2010, Placement Speed: 36,000CPH(0.1sec/CHIP Equivalent)

Model:YAMAHA Chip Shooter YG100
Brief:
Yamaha YG100 Machine is Yamaha company specifically for high-speed universal machine output of a high efficiency, high-performance, high-precision Mounter